Posts Tagged 'Inspiration'
Posted on March 2nd, 2010 by Jim
Posted on November 19th, 2009 by Clinically Clueless

see more dog and puppy pictures
I know that this is a funny picture.  I personally love it.  I also love Snoopy and labradors.  The only thing that could have made it better is if it were a black lab.  :-)  I like the caption.  For me almost anything or anyone can be an inspiration to you.  Even Snoopy is an inspiration to me as his character does whatever he wants without thinking "should I?, won't others think? I'll look bad, etc…  
Snoopy does what he wants without thinking about what others may say or think.  Granted, he is in his own make believe world.  (Oh, Peanuts isn't real…well, never mind…)  We also should be mindful of others in a balance, but not to aware of others that it prevents us from being ourselves.  My husband and friend do this very well and they are my inspirations, but so is Snoopy because he also reminds me to dream.
Share an unusual thing, character or someone who is an inspriration to you.
Posted on May 14th, 2009 by Jim
Posted on May 4th, 2009 by Jim
Posted on May 2nd, 2009 by Jim
Well it is sometimes, right?
Thanks to Brady in Canada for sending us the clip.
Anything in your life you can't get hold of that you'd like or do you remember a time when there was?
Did you get what you wanted and was it what you'd hoped it would be?
Plenty more of these questions in our profile questions when you register at GSTF so feel free to dig deep give them a GO! Cheers and I'm glad you've READIT, Readit, readit (say in frogs croaky voice)……
Posted on April 28th, 2009 by Clinically Clueless
Continuing on the theme of friendships here in Southern California. I find myself asking, so what is a healthy friendship? The two I ended after more than 30 years certainly were not, in fact, they were toxic. So what does a healthy friendship look like?
A book that I find helpful in describing what is a healthy
relationship is Safe People: How to find Relationships That Are Good For You and Avoid Those That Aren't by Dr. Henry Cloud & Dr. John Townsend who are both Christian psychologists. Safe people are those that you want in your life.
Those are the people that make you feel good, allow you to be yourself, encourage you in your strengths and accept you for who you are, despite your weaknesses……
Posted on April 26th, 2009 by Jim
Time for some fun with words here at flowers.
Thanks to Ken in Scotland for emailing us the winners of this year's Washington Post's Mensa Invitational which once again asked readers to take any word from the dictionary, alter it by adding, subtracting, or changing one letter, and supply a new definition:

1. Cashtration (n.): The act of buying a house, which renders the subject financially impotent for an indefinite period of time.
2. Intaxication: Euphoria at getting a tax refund, which lasts until you realize it was your money to start with.
3. Reintarnation: Coming back to life as a hillbilly.

4. Bozone (n.): The substance surrounding stupid people that stops bright ideas from penetrating. The bozone layer, unfortunately, shows little sign of breaking down in the near future.

5. Giraffiti: Vandalism spray-painted very, very high
Posted on April 18th, 2009 by Jim
Hi from Oman flower folk!
I've popped over to here from Dubai to meet the guys behind the inspirational Wave project.
Decided to start an 'inspirational commercials' section over in forums so feel free to add your here in comments and at the forum. Another one from Guinness but different to the one featured last week, thanks to Siuil A Ruin blog for the suggestions in the blog cat forum:
Here's another one from Nike called ' No excuses':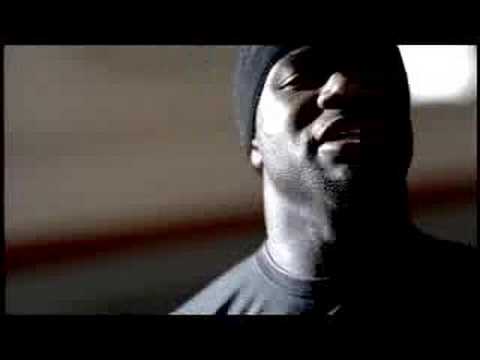 How cool is that?
Don't forget if you post the links here in comments add the letter 'v' after http and it'll show!
Cheers! Adverts R us.
Posted on April 16th, 2009 by Jim
Hi from Dubai folks where I'm merrily mind-mapping away!*
*This post could change you life – no money back, no promises, no nothing BUT….
I recently had the pleasure of being a guest of the xerox corporation who hosted an evening with British author Tony Buzan – the inventor of modern mind mapping. His idea was inspired by Alfred Korzybski's general semantics as popularized in science fiction novels, such as those of Robert A. Heinlein and A. E. van Vogt.
Buzan argues that while 'traditional' outlines force readers to scan left to right and top to bottom, readers actually tend to scan the entire page in a non-linear fashion.
He uses popular assumptions about the cerebral hemispheres in order to promote the exclusive use of mind mapping over other forms of note making. Left brain & right brain working together!
A mind map is often created around a single word or text, placed in the center, to which associated ideas, words and concepts are added.
Great for summarising key points and improving our memory……
Posted on April 13th, 2009 by Jim
Last week we gave everyone the chance to win $60 of flowers delivered anywhere in the world courtesy of our partners Flora 2000, the International delivery experts. Our 40th free flowers contest wince November 2006!
We asked for your caption less than 20 words for:
With 30 entries the winner on this occasion was blogger polybore with:

'Is that a bowl of petunias in your pocket or are you just pleased to see me?'
Congrats Polybore - just accept your prize and lap up the congrats from others and we'll send you your $60 free flowers code within the next 7 days!
You could always send flowers to someone right now, anywhere in the world . Simply click on our any of the flower banners and click n buy and add discount code GST3K8 for a bit of flower smelling discount.
Keep on smelling, folks!