Fresh (ish) from my New York trip I unfortunately didn't get to catch up with the gang from Sesame Street as I was'nt sure if it was set in the Bronx or Queens! The trip was a success as an East Coast publisher requested the manuscript of GO! Smell the flowers so we'll have to wait & see.
With the U.S  of A's hearty food portions (tick tock diner filled me up) I was never short of energy enjoying walking around the east side, meat packing district, MOMA, Bryant Park and the theatre district. 
Central park by horse, Manhatten island by boat and the subway wherever possible I really got back into the New York way of life (beep, beep)
Back to the topic in hand – FOOD! I was impressed to find this clip of one of the most powerful women in the world preaching healthy foods on Sesame street, brough to us, of course, by the Childrens Television workshop: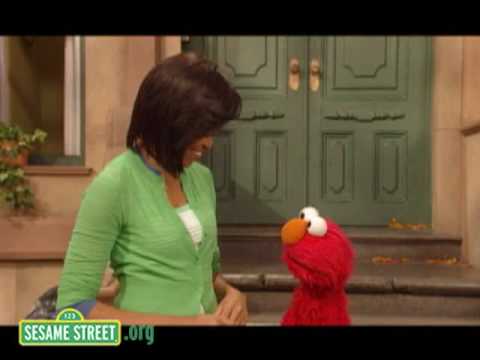 Good old Elmo, taking it in his stride and I wonder if cookie monster is now surplus to requirements?
Comments welcomed on the state of healthcare situation in super-sized America in conjunction with sharing who your favourite Sesame street character is!  Try and link the two in your answer and let's see where this one GO'!s
This post was brought to you by the number 8 and the letters F, Y & I.