Hi from Dubai where stealing, pinching and borrowing of any kind is not tolerated, even in extreme cases of kleptomania.
What about Annice Smoel? The Australian Mother of 4  who faced a possible five-year jail sentence for theft after two of her girlfriends hid a pub towel in her handbag as a prank?
It happened earlier this week in a bar in Phucket, Thailand and after days of publicity about her case, and support from politicians, including Prime Minister Kevin Rudd and Victorian Premier John Brumby, Ms Smoel acknowledged the media storm that helped bring her home with a 1000 Baht fine.
Politicians from all levels offered help as they responded to the story of a "ridiculous" and "over-the-top" reaction to the alleged theft. Thai authorities saw potential damage to their tourist industry and were ready to make a deal that culminated in Ms Smoel's early release.
In this gripping Thai news report (hold onto your seats – this must have been done is someones living room and must qualify for one of the worse delivered news casts ever) they confirm she is as free as a bird now: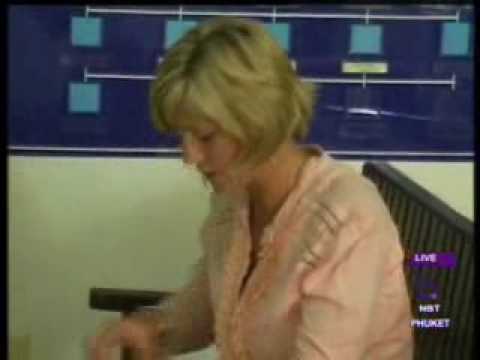 Maybe the Thai authorities should take action and sack amateur news readers?
I ask you though – did they over react and hands up, what have you 'begged, borrowed or stolen' over the years whilst sober, tipsy or as nissed and a pewt?  Confession time – comments and drunken memorbilia welcome right here, Hic!