"Madness!" was the response that I received when I shared this with a friend here in California.
I have to agree with him. This had me rolling.
It is entitled "Star Wars" – an a cappella tribute to John Williams. Enjoy!!!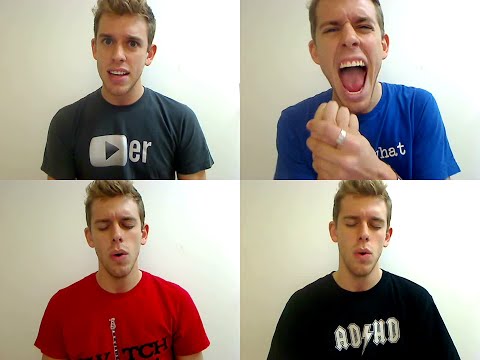 From: ApprenticeA @ YouTube
GET THE MP3 (AND READ THE LYRICS):http://www.moosebutter.com/starwars. A BIG thank you and ALL musical credit goes to the a cappella comedy group Moosebutter (from Provo, UT), who greatly assisted me in the making of this video and memorizing their brilliant song "Star Wars" from their 2002 album 'see dee'. This video was done with their blessing and their support. Check out their website here:http://www.moosebutter.com/.
How many songs did you recognize from John Williams (born February 8, 1932) who is an American composer, conductor and pianist. In a career that spans six decades, Williams has composed many of the most famous film scores in history, including all but one of Steven Spielberg's feature films, Star Wars, Superman, Jaws, E.T., Born on the Fourth of July, Harry Potter, and much more.
I always am aware and think that it is facinating how music can manipulate mood. Imagine a horror movie without a soundtrack? Not as scary, huh? Reminds me of how plants grow toward the sun. (I know I think strangely.) But, movie watchers don't grow toward the sun, they move with the music or the images on the screen. Listening to this YouTube video made me feel good as I remember how happy I was watching these films.
Flower people, how are you aware of music (radio, television, movies, etc…) influencing or manipulating your feelings?