Hello Flowers
As this is my first post here, I thought it would be polite to introduce myself, so here's a quick summary of where I'm coming here from:
*born in England in '78, raised on a mixture of corned beef, packaged cereals, space-hopper-ing, '80s kids' TV shows and fluorescent clothing…
*thyroid went under-active at the age of 11, started to gain weight, got into emotional eating patterns…and…ended up gaining weight constantly for a decade, until by age of 21, I was 21 stone/133kg/297lbs.
*introduced to raw food lifestyle in May 2002, aged 23, while living in Iceland. Went raw, released over 11 stone/70kg/160lbs in 2 years, reversing morbid obesity.
*Set up my website – RawReform.com – in 2004 – to share my weight loss story and help others lose weight naturally. Went on to produce books on eating raw, give talks, hold retreats, write a blog and most joyously and recently, make up SONGS about raw food
Here is a raw food version of 'A Few of My Favourite Things' from the Sound of Music… I hope you enjoy…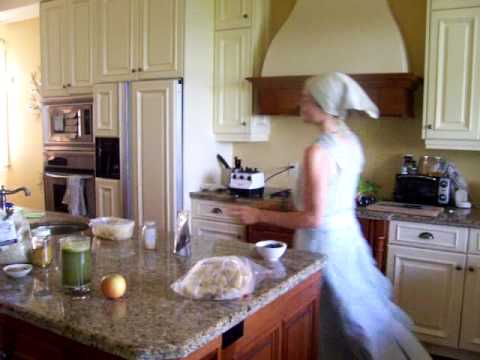 Ok, I hope that gives a reasonable idea of my background for now – I'll share more ideas around raw food in the future – it's great to be part of the garden!
All love,
Angela. xxx