Merry Christmas!!!  Now, I know that was not politically correct and I hope I didn't offend anyone.  But, sometimes especially during Christmas I feel that I need to hide that I am a Christian.  For me, Merry Christmas is the appropriate greeting.  It isn't that I don't respect or want to hear about other religions, but this is one of the two most important days of the year for a Christian.  The second being Easter, but the most important.
Although the video speaks to my heart as a Christian, most of it can fit all beliefs as it has the words, "plant seeds of love…lend a helping hand…keep an eye out for even the smallest chance to help someone…"  That is the challenge to have this type of spirit year round or even during the holiday when we are all soooo busy.  The background song is "My Desire" by Jeremy Camp.  Lyrics can be found by clicking on Jeremy Camp.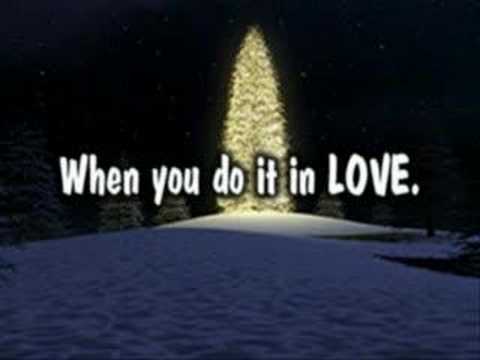 With all the "things" that we "have" to do during this season, how do you continue to plant seeds of love?
During this next year, how will you plant seeds of love in your garden?  Try to think of something different that you are not already doing.
Happy Holidays!!  Season's Greetings!! Merry Christmas!!