Have you bought your Ribbon?
Today is World Aids Day. Did you know?
Started on 1st December 1988, World AIDS Day is about raising money for AIDS charity "AVERT", but just as importantly, it is about increasing awareness, fighting prejudice and improving education. World AIDS Day is an important reminder, that HIV has not gone away, and that there are many things still to be done.
This post is possibly a little long and I am not making any apologies for this. This is a subject which I take very seriously, read on you'll see why.
I did think about posting a list of actors, musicians, and celebrities who had past due to this disease, but the list was too great and rather depressing. I thought of taking a religious view, but the Pope is still telling people not to use Condoms and that just doesnt cut it. So  I decided to tell you of our experience and give you a personal account.
"It is bad enough that people are dying of AIDS, but no one should die of ignorance." – Elizabeth Taylor
I am old enough to remember when this thing first came about. When the words HIV and AIDS first hit our Newspapers, Televisions etc. Little did we know then of the epidemic which the human race would encounter.
It took us out of our safe little world and pushed this thing onto us.
You had all the mis-communication, mis-information. Things started to go crazy with information such as:
You can only get it if you are GAY! this one was my favourite… how stupid.
If someone has it don't touch them,
Don't let them in your house,
Don't let them breathe on you,
Then there was the you can catch AIDS and HIV by hugging, sex, kissing, sharing a glass, if they sneeze on you, from their blood, if you sit down on the same seat, if use the toilet after them and the list goes on and on. Some correct most scare mongering.
Those horrid Grim Reaper commercials they showed on Australian TV, scared me half to death.  The Grim Reeper Campaign still sends shivers down my spin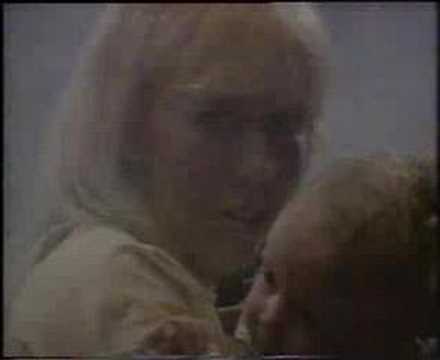 This was however no laughing matter for us.
We had many friends who were gay; we stayed with them for a while,and were there when 2 friends received their positive results and for a while after. This was in the mid 1980′s right at the beginning of what was to become a plague and it was a Death sentence, during this time we lost many good friends.
Many Died from Aids related illness, you see people didn't die from Aids directly; they died from other illness, such as pneumonia, which Aids prevented their bodies fighting, many others, after seeing what their friends were going through, decided to suicide first. They simply didn't want to go through that.
After a while we didn't attend the funerals, they were so frequent, we just couldn't do it anymore, we lost count how many of the friends we lost, and so many great people over the years.
However even the hospitals did not know how to treat infected people.  The Doctors had nothing they could do, nor did they know how it was transmitted, they treated the illness at the time as best they could generally with Antibiotics, but it was a loosing battle.
Then there was the prejudice sufferers faced, they must be Gay. The bashings and the exiling from communities became the norm. Scary times.
Then there came a little Girl.
Eve Van Grafhorst was then the first Australian child to be HIV infected. She contracted the disease via a polluted blood transfusion – cruelly the last of the 11 she needed to save her life as a premature baby.
This child and her family were ostracized. The family lived in Kincumber on the Central Coast of NSW between Sydney and Newcastle. When the family attempted to enroll her in a kindergarten/preschool, the other parents withdrew their children fearing their children would catch the disease. Such was the fear of Aids; the family was eventually forced to leave the country. A sad indictment on our society back then.
They moved to New Zealand in 1986. In contrast to the ostracism they had received in Australia, the Van Grafhorst family was welcomed; Eve lived a relatively normal life and attended a local school without incident.
Eve passed away at the age of 11 in 1993.
She helped raise the issue and the awareness of the world to many facts.
This was no longer a disease of the Gay Community; it could affect anyone, even the very young.
It can be contracted from sharing needles, unprotected sex, blood transfusions, a cut and contact with blood, body fluids and even breast milk.
Thankfully these days much more is known about the disease and treatments are helping thousands to live with  dignity whilst having quality of life.
The facts Today are just as chilling as always. Possibly more so given what we know about HIV/AIDS.
Before 1981 in America the stats were 100 diagnosed and 30 deaths
In 1981 —————–339 diagnosed and 130 deaths
In 1987 ————- 29,105 diagnosed and 16,488 deaths
In 2007 they are:
People living with HIV/AIDS Gobally in 2007— —33.0 million 30.3-36.1 million
Adults living with HIV/AIDS in 2007 ———— 30.8 million 28.2-34.0 million
Women living with HIV/AIDS in 2007 ————15.5 million 14.2-16.9 million
Children living with HIV/AIDS in 2007 ———– 2.0 million 1.9-2.3 million
People newly infected with HIV in 2007 ———- 2.7 million 2.2-3.2 million
Children newly infected with HIV in 2007 ———0.37 million 0.33-0.41 million
AIDS deaths in 2007 ————————- 2.0 million 1.8-2.3 million
Child AIDS deaths in 2007 ——————– 0.27 million 0.25-0.29 million
More than 25 million people have died of AIDS since 1981.
Africa has 11.6 million AIDS orphans.
At the end of 2007, women accounted for 50% of all adults living with HIV worldwide, and for 59% in sub-Saharan Africa.
Young people (under 25 years old) account for half of all new HIV infections worldwide.
In developing and transitional countries, 9.7 million people are in immediate need of life-saving AIDS drugs; of these, only 2.99 million (31%) are receiving the drugs.
Scary isnt it, whats worse is finding you have it, we know we have seen the faces of many being told.

Although there are a lucky few scattered over the Globe who seem to have a natural immunity to this disease, it still does not have a cure. Regardless of where it originated, how it came to be, or how it was first spread (this is a useless blame game) a cure needs to found.
On this the 1st of December Bloggers worldwide are banding together in an effort to raise awareness, gather funds and show support for those suffering. Why not join in display a banner, show you care.
Bloggers Unite of the World Unites
On Today International World Aids Day
Buy a Ribbon; Make a Donation, Help Find a Cure.