An OSHO 8a.m 'Sir, room service, room cleaning ? ' morning call was my first glimpse of reality that earned the messenger 100 rupees. It was good he knocked otherwise I'd have probably slept the morning away and claimed man-flu although my calves were STILL slightly sore from dynamic meditation. My cold had dropped from my head onto my chest and throat now so maybe the sauna helped?
I still had plenty of vouchers left to use up for breakfast and with only 1 day of robe wearing left to GO! tucked into a bowl of cereal with Soy milk, a samosa, a bowl of yellow daal and a slice of delicious fresh papaya. Surely every other western lentil eating, Soya drinking guest here really wanted juice, coffee & chocolate?
Enjoying the listening to my Ipod mediation whilst doing a sudoku puzzle I made my way down to the OSHO campus shop….
What a wonderful merchandising operation it was – OSHO books in several language, CD's, robes, massage chairs and copies of the OSHO times magazine. You could get even get a daily text to your mobile phone detailing what was on offer in this 21st century ashram – one of over 300 Osho Information & meditation centres in over 45 countries around the world. Maybe OSHO theme parks, cruises, cola, airlines and a bride service were the next brand extensions being considered by whoever owned OSHO Inc.
Who did own OSHO inc?
I still couldn't establish this despite sending OSHO inc a polite email upon my arrival
At the checkout counter I overheard a black robed 'guru' rambling on about 'universal reality' as he waited for the books and CD's he'd bought to be packed away ready to be hauled to the OSHO post office for dispatch. I turned around expecting to see a wiry little Indian man. Instead, in front of me stood a huge German guy, in his late 50's with wild white hair and long beard. Dressed from head to toe in black robes with a white sash I wondered if he'd been lured into the dark side:
As the others seemed pretty content and enlightened by their morning meditation it was no surprise that Obi wan wasn't challenged over his assumptions. Well why would he be? He held rank here and if I didn't agree with him and say, insist that one way of looking at a reality was through different fragments as people perceived things in different ways – as individuals just as an example then maybe I'd have been laughed out of the OSHOp. That made me of mind you see, rather than no-mind.
OSHOp – that's how I would have branded it. Yup, trademark sign after the 'p' puh-lease.
A peacock thankfully snapped me out of my grand, brand ideas as it hopped up on a nearby wall pecking away at has been croissant crumbs. It really struck me as I switched off from OSHO-wan Kenobi and really looked at the colours on this creature as his words melted away into the ether. A beautiful thing and I wasn't sat cross legged to appreciate it in all it's splendour.
An OSHO discourse would disagree with this gift of sight of being a blessing, as I understand it. This is taken from a website called oshoworld:
Eyes are your doors for going out. Through eyes you are moving, through eyes the desire, through eyes the illusion, through eyes the projection—through eyes moves the whole world. But the innermost cannot be approached through the eyes. You will have to become blind. Not that you have to throw away your eyes but that your eyes must become vacant, objectless, without dreams. Your eyes must become empty—empty of things, empty of pictures, empty of reflections.
If you can look into the eyes of an enlightened one, you will see they are totally different. A buddha looks at you and still he is not looking at you. You do not become a part of his eyes. His look is vacant. Sometimes you may get scared because you will feel that he is indifferent to you. He is looking at you so vacantly, not paying any attention to you.

Really, he cannot pay any attention to you. The attention is lost now; he has only awareness. He cannot be attentive to anything exclusively because that exclusiveness is created by desire. He looks at you as if not looking. You never become a part of his eyes. If you can become a part of his eyes, then you will become a part of his mind—because eyes are just the door for the mind; they go on collecting the outer world into the inner. Eyes must become blind. Only then can you see your self.
OSHO

I for one am truly glad of my sight and the peacock reminded me of exactly that.
Shuffling over to the Multiversity (empty handed – none of the books jumped out at me) information help desk I interrupted a wide eyed Argentinian 'worker' guy tapping into his computer terminal.
"What's the deal with these courses?" I asked and "could you explain more about this mediation at work?" I asked an assistant just to see if I could nab the course note I missed out on. The response I got was to be pointed to where I could "buy Osho books, CD's and magazines about meditation" or sign up for the Inner skills for work & life course.
So whenever a Western seeker reaches an understanding that ego is the problem, he can easily dissolve it, more easily than any Eastern seeker – OSHO
This was not what I was expecting.
Wasn't I meant to be won over, given a sales pitch, shown a seat or at least convinced which course was right for me rather than feeling like I was interrupting an emotionally troubled full time resident? There was no history, no context, and no debate. There was simply activity followed by inactivity until I let out an almighty sneeze which was intercepted by a:
"Hey, shoundsh like you have a really bad cold, dude" confirmed a grinning red haired Dutch bloke " A nashty cashe of the chillsh" as she slapped me on my back, reminding me briefly of me doing the same a couple of days earlier over lunch.
"Yup, you could say that". I snuffled weighing up if I should wipe on sleeves or grab a tissue from the counter.
"Have you tried that Trishun stuff, by Zandy or Zandu – at the pharmacy here?"
"Voucher or cash?" I had vouchers – cash was back in the room.
"Vouchersh and itsh Ayurverdic shtuff – natural at leasht – worth a try".
Ayurveda is a Sanskrit word, derived from two roots: ayur, which means life, and veda, knowledge. Knowledge arranged systematically with logic becomes science. During the due course of time, Ayurveda became the science of life. It has it's roots in ancient vedic literature and encompasses our entire life – the body, mind and spirit. - Source : Zandu site

So 60 rupees later I'd washed down a couple of these brown liquorice tablets that packed a punch on the tongue and hopefully an exit strategy for my sore throat and heavy chest. Pills weren't the answer but these seem to be the ones with the OSHO stamp on and I wanted to help any recovery however I could so I could find the energy to prance around at least.
Grabbing a simple brochure that listed a basket of courses on offer here at OSHO were enough to keep you here for at least a few weeks. Osho allied itself with many therapies that were on offer as paid courses from Reiki, constellation training, cranial biodynamic, post reichan therapy, tarot, colour therapy, Japanese facials, Aursoma light-pen, Chakra healing, eye relaxation, neck & shoulder back release, tantra (no Indian men are allowed in this class), art with heart and Ayurvedic massage for women.
All of these were available as paid courses within Osho and all purported to help 'clear your mind' and 'help me focus' while I 'spent my vouchers'. I overheard a slight disagreement form a dissatisfied customer who had just returned from what was going to be the start of his course…
"Well, I arrived 3-4 minutes late, just as they were closing the doors."
"Those are the rules Sir, you have to be on time so not to spoilt for the others"
Apparently he and the group of other people with him were told they were direspectors and were instructed to leave immediately. Being branded a "disrespector" could have consequences, clearly and as a white haired elder stepped in to diffuse the situation I noticed another poor soul who was wearing a yellow cast to heal a broken arm heading towards us to see what all the fuss was about. It was so out of context, a yellow plaster cast elder coming to join in. It should have been maroon!
I resisted to step in and start playing gangster, thanks to my reality check for the week Tony Soprano:
After what I'd seen and heard I decided not to book or shed any rupees on any of the courses on offer and simply opted for another crack at one of the free meditation classes back in the dark side of the moon auditorium. This time Vipassana (meaning literally 'to look, to watch, to witness) , no less and I left my cynical side outside with my croc sandals, open to whatever was next.
I was back in the huge marble floor where I took my place in a plastic chair at the back to experience this without worrying about my posture or how flexible everyone else was. Our 30 something Australian instructor lightly talked the 25 of us through the process and reminded us that first up was 45 minutes of silent sitting and then 15 minutes of walking at half the pace we normally do, with total awareness.
"During the first 45 minutes you'll feel a gentle touch on the crown of your head -this is to remind you you're doing well and to provide you with encouragement – I'll tap you lightly like so…."
As she demonstrated with her 2 m long broom.
Stage 1: Sitting (45 minutes)

They key here was to remain 'comfortable yet alert' position to sit for 45 minutes with eyes closed, blindfolded or in my case allowing the occasional peek. I focused on my back and head being straight, and tried to breath normally, stay as still as possible.

Resiting the temptation to scratch my nose the primary objective was to pay attention to the rise and fall of the belly, slightly above the navel, caused by breathing in and out. Luckily for me 'nothing is a distraction in vipassana', so when something else comes up, stop watching the breath, pay attention to whatever is happening until it's possible to go back to your breath. This included my thoughts on this blog, booking my flights to Delhi, hoping my nose wouldn't run and if I needed to top up on rupees.

My time came with the stick of encouragement as I was tapped lightly on the crown of my head and I have to confess I did hear the instructor approaching so I didn't jump out of my skin. I enjoyed that contact, brief though it was as 45 minutes sat in total solitude was a stretch for me.
Part 2: Vipassana walk
I was very ready for this slow, ordinary walk based on the awareness of the feet touching the ground.
We were allowed to walk in a circle or a line of steps going back and forth. Eyes weren't meant to be lowered on the ground more than a few steps ahead. While walking, the attention should go to the contact of each foot as it touches the ground. If other things arise, stop paying attention to the feet, notice what else too your attention and then return to the feet.
It felt like the exercise went on forever and my breakdance demons kept tempting me to break into either gibberish, a windmill or both.
That was pretty much that and I felt very calm afterwards, bordering on slow motion glad that my nose hadn't ran that I broke into uncontrollable laughter or coughing.

Breath coming in is rebirth; breath going out is death. The outgoing breath is synonymous with death; the incoming breath is synonymous with life. So with each breath you are dying and being reborn. The gap between the two is of a very short duration, but keen, sincere observation and attention will make you feel the gap. Then nothing else is needed. You are blessed. You have known; the thing has happened. – OSHO

IT did feel great and my appetite soon returned as I felt like I'd earned my food as I overdid it at the curry counter. The Osho equivalent of Club Med buffet fatigue where you pig out on the first night and eat progressively less as the week went on didn't apply here – I loved my curry and had probably been close to my first cumin overdose.
The food here is excellent of course. Organic Vegetarian Indian cuisine I couldn't think of anything better and the place was immaculately clean and remarkably odourless considering the food. It amused the staff when I asked for "extra spicy / extra garlic " all in aid of clearing whatever needed clearing.
I helped myself to the Bombay Aloo, carefully positioning my bowl and delicately scooping the tumeric coating potatoes up. There ware strict rules here about how food is put into bowls. To avoid biological contamination, the bowl had to remain on your tray at all times and this came at a price to those waiting behind me in as a hungry queue of hardcore dynamic meditators formed behind me.
With minor spillage, tokens stamped and food consumed I accepted that after dinner mints wasn't an option but after dinner hugs were. Well at least on some of the tables as they stood like compassionate statues, locked together as I shuffled tracks on my ipod. The Dutch guy, an Austrian Freelance fitness trainer and her boyfriend, a little Indian man and a small Italian woman who wore mafia type sunglasses on the top of her head all hugging away.
The world DID need more of this. No question but right after dinner? Far be it for me to fold my arms when there's the chance to roll out the twister mat and move my right knee somewhere that could be painful but right after dinner?
Rather than retire to the Sopranoes and lock myself in I decided to get curious about the 9.30pm activities that were hosted. This evening celebration take the form of a light "rave" with high energy music, lasers and a general healthy wind down. All quite happy in their world of safety and peace here which watching everyone harmlessly twirling away felt like that. What if all the world leaders could come and do this on an unconditional level – what if everyone could come and smell their flowers like this?
I took a seat at table near to the bar watching unity of the dance floor whilst behind me at the bar the staff were delivering the "waiting for drinks meditation". People were getting frustrated, buying drinks from the bar involved various rules that needed to be obeyed such as vouchers to only be used in the evening NOT the ones from the daytime.
The bought vouchers that were used to pay for food or anything else you needed on the campus was OK but the bar used a different voucher system. So once people had finally ordered their drinks they couldn't pay and further confrontation would ensue. I'm not sure what the zen of a riot is or if OSHO ever quoted it but if drink was easier to by it could well have kicked off.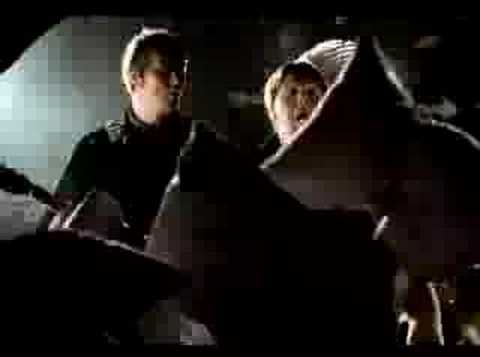 I did wonder. As did one of the guys who had been on my work / life course and wondered why it "hadn't been for me" unaware that I was too sick to attend. The message clearly hadn't got through to the rest of the group who justifiably felt like I'd deserted them.
Finally, having hoped I'd bump into Brit 'Dave' who I'd spoken to a couple of days earlier, there he was sat back quite happily sipping away on a hot chocolate. Another firm handshake and 15 minutes of chatting like old buddies Dave apologised for 'downloading the other day' and it was out of context as from time to time he needed to get out and enjoy a change of scene. He was intending on doing exactly that this weekend and was about to start another course at the ashram.
"I could be doing alot worse, eh Jim?"
"Just keep it all in perspective. The Soprano's help" I suggested.
Comments on my 7th day are most welcome! Thanks for reading as I prepare for the final installment here at OSHO tomorrow, cheers.