Despite making the call for an early last night to de-robe, pack and conclude my stay here at the OSHO retreat, Pune I was distracted during my amble back to my room. I noticed that the dark side of the moon auditorium doors were open which was unusual as after the white robes meeting was concluded they were closed.
Sean Connery anyone? Just click on the image

All that was missing was the Bond theme tune (inspired by GO! Smell the flowers founder Lib) as I tiptoed up up the stairs at the side on the main entrance to find….
a gathering of 70 or so people, in their maroon robes (highly irregular after 5pm in the evening) finishing off dancing to the OSHO band. I'd walked in on the initiation into Sannyas which is a personal affair and the responsibility for fulfilling what is required as a Sannyasin – in one word: meditation.
It involved changing your name.
People danced as others came forward by collecting their name certificates and then moving towards the centre of a circle. I watched from the side door realising pretty quickly that I should leave this peaceful ceremony in case I was up next to change my name to Bond, Jim Bond. The music wasn't my thing anyway, it needed a touch of Mozart bond in my humble opinion.
People could either sit in silence for a few moments or express their joy or let-go, their sense of wonder, their gratitude for this new opening in their life in anyway they felt.

This new name can be either chosen yourself of selected for you (by good, understanding friends I assume) as you break away from the past.
"The meaning of changing the name is that we break with the old identity. Now we go on a new journey with a new identity." Explained one of the Osho-ites, if indeed that is a term as if you say it quickly it sounds like an Irish person cursing.
I don't want my people to be lost into non- essentials. In the beginning it was necessary. Now years of listening to me, understanding me, you are in a position to be freed from all outer bondage. And you can for the first time be really a Sannyasin only if you are moving inwards." – OSHO

A new identity?
We should be as individual as the fonts we use to type with, right? A bad example as WordPress has its limitations
Off I went, back to my room to leave the name changers to do exactly that where I packed in under 60 seconds, only 1 more sleep to go and left out a Sopranos DVD's, toothbrush and my civilian clothes for leaving OSHO with. Considering the 'self-help' (help us to help ourselves) environment I'd been in this one bedroom scene with Tony and his Russian lover tickled me:
"What's that?" asked Tony grabbing the book his lover was reading.
"Oh that's Chicken Soup for the Soul" She replies, grabbing it back and holding it to her bare chest.
"You should read tomato sauce for your ass, the Italian version" chuckle Tony getting back to puffing on his oversized cigar. Tony had helped me keep my feet on the ground here at OSHO, that's for sure so thanks to Urban Pagan for making that call a couple of years ago "You must watch it" was his advice.
Only one more breakfast in this maroon robe. I thought as I sprung out of bed and used the last of my vouchers. The same orderly meal was being served and enjoyed as I scanned a copy of the latest OSHO times whilst waiting for my masala omelette. I had to chuckle at the headlines on the front page and related them to my last 8 days here:
'Relating – Keeping Love Alive'
Hey come on people – readers of GO! Smell the flowers thought it was a sex commune when I pitched up last Sunday.
'Wellness – The Target is You'
Really? That's not how I felt when I was sick and couldn't attend my Work / life course.
'Working life – getting it all together'
Assuming you're fit to attend class, of course.
Call me captain cynical but those were my genuine reactions as I waited. Having had my 'donations of meditation classes' crossed off my card I still had a few hundred rupees to use but not enough time to spend them. Resisting the temptation to return to the OSHOp and buy a few postcards and a book I simply handed it over to the maroon robe stood next to me at the till.
"Hey, THANKS! Wow, that's so KIND" She said ecstatically.
This was by far the most accepted I'd felt all week as her zen like layers fell right before me as I witnessed the basic human act of gratitude!
'Find a tremendous peacefulness surrounding your inner space and flowers of the beyond start raining on you' OSHO quote on the back of a postcard.
Did anoyne mention flowers?
What of these zen layers? It was time for one final experiment. With an hour to kill before my cab to Pune airport I decided to take a trip out of HSBC bank, to the same ATM as a few days earlier as it was hit and miss which banks would take my cash. Flashing my OSHO pass for the final time I left and low and behold rickshaw Raju was outside.
This time, I left my maroon robe on to venture out into reality.
"Ello Sir, more art for you, Sir?"
"Just HSBC bank please, Raju – the same place"
We headed off amongst the car horns, beggars, dogs and dust and straight over to HSBC as I felt like I was breaking all the OSHO rules doing this as we were 'not to wear out robes anywhere else outside OSHO' well what would they do with an hour left? Confiscate them? I wanted to see what it felt like.
Standing alongside the suits, frowns and briefcases as HSBC felt strange, like I was playing a role in a sit-com. Sadly alongside the premier, status and normal guys queues there was no OSHO account of credit card I'd could have been given the green light for. The rupees came, we left and stopped for fuel on the way back so I took it one stage further, went into the garage and flicked through a magazine while Raju topped the rickshaw up. Again, if felt like I was in fancy dress but my robes in the outside world felt as odd as my civilian clothes did on the OSHO campus.

Back at the OSHO campus Raju assured me he would get me to the airport on time and didn't mind waiting. So that was one less thing to think about, aside from what my last thought on this whole experience had been. It's going to take sometime to digest and writing about it has helped from being trapped in the toilet on the first night right through to leaving my robes in the corner of my room with rupees for the maid.
I'd paid my way all week & I'd paid in full and wondered if many other guests quietly tipped the unsung heroes of the place, the staff: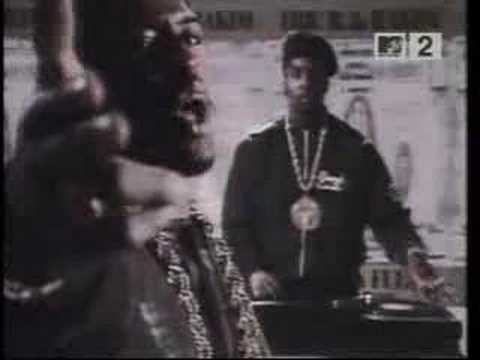 As I settled my bill with Mastercard – no vouchers
– my week long fancy dress party had come to an end as I dipped in and out of witnessing emotional valium for the internationally depressed. Some addicted, some trapped and some looking for that quick fix which brings them back year on year as the courses continue, badges get worn and names get changed.
I just hope they didn't lose themselves in search of looking for exactly that!
I mean, after the whole registration process at the start, up for 6.00 am, maroon robes, white robes, eye patches and closed eyes may not have been so off the wall if it wasn't for the comments at GO! Smell the flowers and the Sopranos. I had one foot in camp OSHO and one out and feel I've everything I could have hoped for from this experience.
As I trundled my suitcase along into Raju's rickshaw I felt a great sense of release leaving the place as ME! My personality, my beliefs and a product of all my experiences to date. Maybe this was the cosmic joke that I was in on and one that OSHO was chuckling at from his Roll Royce in the sky?
Thanks for all your comments over the last 8 days here at GO! Smell the flowers – comments and questions which have helped me learn on my journey which revealed many discoveries. It was the right call to extend my stay from 24 hours to 8 days.
I'd love to know if you've any more questions, thoughts or opinions on this whole episode – one which I'll not forget in a hurry.
Thanks for reading.