Well flower smellers, I've had some nights out in my time and here at the OSHO meditation resort in Pune, India with my open mind ramping up the old karma dollars, despite me being encouraged to have NO MIND since my arrival here! I'd like to give you my honest as-it-happened feedback on what is considered the most important, must attend event of anyones stay here.
The Evening meeting of the White Robe Brotherhood.
I welcome all pro / anti or indifferent OSHO comments following this article so I too can learn from my time here. It is a unique opportunity, according to the OSHO meditations handbook is to experience 'alertness with no effort' the essence of the meditative experience.
This is not a teaching, a doctrine, a creed; that's why I can say anything. I am the most free person who has ever existed as far as saying anything is concerned. I can contradict myself in the same evening a hundred times, because it is not a speech, so it has not to be consistent. It is a totally different thing, and it will take time for the world to recognize that a tremendously differ­ent experiment was going on. Just in a moment, when I became silent, you become silent…. What remains is just a pure awaiting. You are not making any effort; neither am I making any effort. – OSHO
Sounds good – I'm in. Another day at the power plant for Homer, turn up and do nothing?
Preparation for the meditation
At 18:15 having showered I stepped into my clean plain white robe, showered but couldn't use any smelly stuff like shower gel, shampoo or any perfume, left the oh-so minimal OSHO guest househeaded over to the pyramid auditorium, the meditation hall, which reminded me of the Dark side of the moon LP cover. All those flowers to smell and no smelling allowed?
The entrance flanked by a 30m expanse of water with a central walkway. Groups of very peaceful, white robed guests congregated outside watching a selection of the 400 species of birds hovering above us with the largest bats I have ever witnessed as dusk fell. Not a word was spoken.
Standing 28m in height, sound proofed with air-conditioning, air-purification and a multi-dimensional lighting system the doors closed at 18.40 to re open at 21.00 at the latest. Note that the campus is closed at this point and anyone left has to stay in their rooms of stay offsite, period.
\
To avoid any green side of the moon no coughing or sneezing is allowed in the audi­torium and 'people with infections are banned.' So as I took my croc sandals off having passed the 'non smelly' test by a couple of elders at the door I promptly sat at the very back of this huge hall, with it's capacity of 4,999 other fans of OSHO on this journey of self discovery and whatever it meant to them. No bags allowed in the auditorium so left my ipod in my room as Pink Floyd's Dark side of the moon ran through my mind -give this time to load up and it makes sense around the 4 minute mark….open mind remember:

As I carefully walked into the hall enjoying the ice cold contrast between my feet and the gleaming black marble floor…
Part 1 : (Meditation)
….my fellow white robe folk filed in alongside me like a big school assembly but in total silence. Some sat crossed legged on yoga mats, others on the black marble floor and a few with special portable meditation chairs. Within 10 minutes there were 400 people sat in facing the stage and I have to admit it was very relaxing just being there, self aware of even swallowing let alone flashing back to my days of nudging a schoolmate, pointing and giggling.
As the OSHO band (like a robed version of a David Letterman type support group) ramped up their high-energy music for 'dancing with totality' the sound was awesome and they were a good football field width away from where I was sat. The script is to let the energy of celebration build up inside you and not to waste this energy in shouting or whistling or looking around at others – many wore blindfolds and closed their eyes to intensify this warm up.
I remained seated in a plastic chair squinting at the back wall taking it all in. This spot was largely reserved for elders, frail or clueless Brits so I tapped my foot in a 'cool Dad at the kids party' type way – don't mind me – you kids enjoy yourself at the disco but watch you don't knock anything over.
This period of full on lose yourself dancing included two or three climatic shouts of "Osho" and ends with three shouts of "Osho" when the music reached fever pitch. This is believed to be 'a sound without meaning' simply using sound to reach the soundless silence, after calling out someones name a few times, you understand and it was very effective as the OSHO induced ravers all came up together in this special place.
The raising of the hands to the stars indicates the longing for higher consciousness so the shout should be really sharp, like the lion's roar, which comes from the belly, not just from your tongue – not even from your throat or your heart. It hits just under your navel you see, that's where you are coming from. The life center is just under your navel, two inches under the navel you know, not in Springfield as Homer would believe – as if Matt Groening is a 33 degree mason, right?
You have to watch from what source it is coming and go inwards to that source, your very being to realise a tremendous feeling of joy, laughter, dance which from watching the gang around me seemed to be doing exactly that. The more totally one dances, I'm told, theb the easier it is to sit silently afterwards and enjoy the contrast whilst gasping for air.
This silent sitting then began with intermit­tent Indian music of three bellowing 'the circus are in town' struck home by a white bearded elder. All I wanted to do was juggle as I've mastered 3 balls OR oranges now but this wasn't the time or the place.
Part 2 ( Satsang)
Then the Osho Video Discourse was then played on a huge screen – everyone sat silently and watch Osho in action and he did remind me of yoda, I have to say – a timeless wizard but a bit of Osama Bin Laden as well, just facially you understand.
Osho Says :
"Satsang happens when you are sitting with a person in whose presence you cannot forget yourself, where you can only remember yourself. It is not an intoxicant but an awakener. Satsang means being in the presence of someone where you become aware of your aloneness, of your pure being. If a thousand people are sitting in Satsang, then also there is no crowd. Each person is sitting alone. Each person is sitting in his aloneness."
"My speaking is one of my devices for meditation. Speaking has never.been used this way before; I speak not to give you a mes­ sage, but to stop your mind functioning -
"And it is not only here, but far away…anywhere in the world where people will be listening to the video or to the audio, they will come to the same silence."
"First, sitting with me in these discourses is nothing but creat­ing more and more meditative ness in you. I don't speak to teach something; I speak to create something. These are not lectures; these are simply a device for you to become silent, because if you are told to become silent without making any effort you will find great difficulty.
"That's what Zen teachers have been telling their disciples: 'Be silent, but don't make any effort'. Now, you are putting the person into such a difficult fix: Don't make any effort and be silent…. If he makes any effort he is wrong – and there is no way to be silent without making any effort. If it were possible to be silent without any effort there would have been no need of any master, there would have been no need of teaching meditation. People would have become silent without any effort.
"I have gone as deep into Zen efforts as possible. They have been working for almost fourteen centuries, since Bodhidharma. They are one of the greatest groups in the world, totally devoted to a single thing, and that is meditation. There is no other experiment anywhere which has been done for so long a time continuously. But still there are not many Zen masters. Yes, there are more masters in the stream of Zen than in any other stream in the world, but still they are very few compared to the people who have been working. I have been searching out what was the basic mistake – and this is the basic mistake – those Zen masters told them the right thing, but not in the right way. I am making you aware of silences without any effort on your part. My speaking is for the first time being used as a strategy to create silence in you.
"This is not a teaching, a doctrine, a creed; that's why I can say anything. I am the most free person who has ever existed as far as saying anything is concerned. I can contradict myself in the same evening a hundred times, because it is not a speech, so it has not to be consistent. It is a totally different thing, and it will take time for the world to recognize that a tremendously differ­ent experiment was going on. Just in a moment, when I became silent, you become silent…. What remains is just a pure awaiting. You are not making any effort; neither am I making any effort."
"Awareness means you listen to me and you listen to the bird also, to the wind passing through the trees and all that is happen­ ing right now. Don't listen to me with a narrow mind, closed to everything else and only open to me. Then you will not be able to listen to me, because what I am saying will be less if the sound of the bird is not included in it. What I am saying will not be true if all that is happening in this moment is not included in it. Don't listen to me exclusively. Listen to all, inclusively: everything is included – you are simply a silent mirror reflecting everything that is happening all around. Nothing is distracting. In those moments, in those crystal clear moments, again and again you will come to hear the best song. Otherwise you hear one thing, you miss another, you hear again one thing – one word here, one word there – then you connect them. Then whatsoever comes out is not what I have said, it is what you have heard." Osho
Then follows the Gibberish and letting go stage – hold tight people and rather than write what I did for this part best you read what to do if you want to give it a GO! in the office, perhaps:
Part 3 Gibberish (Politicians may find this easier than most)
1) Sitting, close your eyes and begin to say nonsense sounds – any sounds or words, so long as they make no sense. Just speak any language that you don't know! Allow yourself to express whatever needs to be expressed within you. Throw everything out. The mind thinks, always, in terms of words. Gibberish helps to break up this pattern of continual verbalization. Without suppressing your thoughts, you can throw them out. Let your body likewise be expressive.
2) After some minutes of Gibberish, there is a drumbeat, at which point the Gibberish stops. Osho's voice then guides the listener into a space of deep silence, stillness and relaxation, saying, for example, "Be silent, close your eyes…no movement of the body – feel frozen. Go inwards, deeper and deeper, just like an arrow. Penetrate all the layers and hit the center of your existence."
3) Another drumbeat and, without arranging yourself, just allow yourself to fall down "like a bag of rice," so you are lying, utterly still and relaxed, on your back as you are guided even more deeply into a silent stillness.
4) At the final drumbeat, Osho's voice guides you back to a sitting position, with the reminder to carry the glimpse of silent awareness one may have had into everyday activities.
"Remember, the first step of the meditation is Gibberish. Gibberish simply means throwing out your craziness, which is already there in the mind, piled up for centuries. As you throw it out you will find yourself becoming light, becoming more alive, just within two minutes." Yoda – sorry , I mean Osho.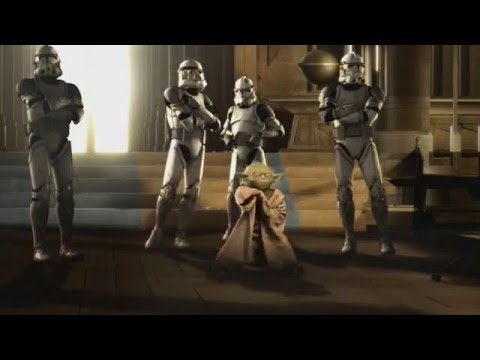 The finale was when the video of the discourse finishing OSHOS voice came over the loudspeaker and 2 or 3 barely audible jokes were played BUT the laughter also came with it from the original recording as others around me started to laugh after what they thought was a punchline.
Then at around the 20:40 mark (where did those TWO HOURS GO? ) the soft lighting was on and people gradually pit-patted out of the main meditation hall heading back to get changed into civilian clothes.
So there we have it, my first attempt at evening meeting and may get into the groove more next time and zone out near the front – who am I to question why? Would you go back for a repeat performance and throw yourself in or leave it at that?
Comments welcomed to help me make sense of this as I aim to live the GO! Smell the flowers tagline of 'one journey, many discoveries'.
Don't we all, brother?