Day 3 here at the Osho International Meditation Resort and after an initial couple of days settling in to this lush 40-acre campus with white marble pathways, elegant black buildings and gorgeous landscaped gardens time to start sharing what I've been up to.
Osho is purported to defy categorisation, reflecting everything from the individual quest for meaning to the most urgent social and political issues facing society. He has been described by the Sunday Times in London as one of the "1,000 Makers of the 20th Century" and by Sunday Mid-Day in India as one of the ten people — along with Gandhi, Nehru and Buddha — who have changed the destiny of India. Got to be worth a look then, right?
So, my first step a couple of day a GO! was to don my compulsory daytime purple robes and attend my induction with 20 others who arrived the same time as me. This fast track of some of the things on offer here before I decided what to try before heading to the Evening meeting of the White Robe Brotherhood…….
Meditation is the core of all activities at the Resort as it runs through everything like an undercurrent; the objective being to fill every nook and cranny with peace and calm. So at 10a.m our smiley Spanish leader (has spent 1 month here every year for the last 18 years) welcomed all 20 of us in our Purple robes and requested that we started dancing to the music so off we went, without the use of alcohol, class A's or any other dance inducing substances you understand all in front of each other and a huge mirrored walls.
Then a spell of sitting in silence, most of the group could do the crossed legged thing but I struggled to relaxed so just got comfortable and sat still, a first for me in a while. Then more dancing but this time playing music from our respective countries to show that we all have preconceived labels of how we act at home : Generic music form the U.S, Thailand, India, Spain, Italy and the UK blasted out as we took it turns to dance like we dance at home.
I got the beatles, Twist & Shout to dance to. Oh dear – back to the 60′s as I gave it my best shot as we all attempted to copy each others moves. More sitting then more music but his time wearing these expressionless with masks, all identical. The same exercise was repeated but without any facial expressions to grin, laugh, look around it was restricting to say the least.
Glances in the mirror registered as a disturbing nothing through the mask and after a few minutes we were asked to slowly take our masks off, look in the mirror and consider the faces we wear everyday.
After a cup of Chi a light hearted introductory video followed that highlighted the DO's & DON'TS of place, housekeeping, laundry and a map of the campus plus a weekly schedule of meditations, activities and courses we could get involved with or simply choose to do nothing.
I had the film Vanilla sky on my mind after the mask experience: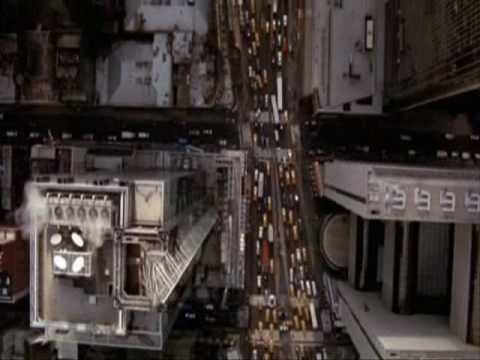 Everything here encompasses western therapy approaches, the healing arts of East and West, esoteric sciences, creative arts, centering and martial arts, tantra, zen, sufism, and Meditative Therapies. There are individual sessions and classes, as well as courses, and the chance to study professional skills. Everything offered has meditation at their base and as their objective so plenty to choose from.
' My emphasis here is on therapies which don't go on for years and years — just a few days of therapy to prepare the ground for meditation. We are running here almost one hundred therapies, for every possible human being. But therapy is not the end, therapy is a preparation, clearing the ground for meditation. This is the only place in the whole world where therapy is used as clearing the ground for a tremendous transformation from mind to no-mind. ' – Osho
From mind to no mind? Hmmm.
In our group was a 20 year old traveler from Spain who is living off campus but keen to dig deep. He was insecure and not feeling on the same level as others who had been here for sometime but liked the fact he was just passing through and experiencing it.
'Me too' I said ' So just enjoy it as an observer and do what you want to do – don't be in a hurry to lose yourself and do what interests you'.
Maybe dispensing advice already puts me on the payroll here?
Comments welcomed on my first insights and I'll post about the evening meeting of the white robe brotherhood in a follow up post…….it deserves a space of its own. Really, it does.