Well with so many things on offer here at the OSHO meditation resort and with the vast difference of opinion in comments from my arrival to day 1 (worth a read for those who haven't yet) I've decided to change my flights and stay here for 8 days so I can take this place in and leave with an informed opinion as I write daily installments of how I find this whole experience.
Before I GO! on I need to clarify – our tagline, 'one journey, many discoveries' here at GO! Smell the flowers is exactly the aim and I'm living this by experiencing it without any preconceived ideas of what to expect. Any insights gained through your comments and research are also appreciated as I keep the confines of the OSHO retreat in perspective.
First I'd like to share this quote with you:
'No man can wear one face to himself and another to the multitude without finally getting bewildered as to which may be true' – In Hawthorne's book the Scarlett letter published in 1850.
This quote came to me from an unexpected source, the first series of TV blockbuster The Sorpanos – something that GSTF regular Urban Pagan recommended to me. I've brought the first 7 series with me on CD's and will be watching a couple everyday – a first for the OSHO retreat where many come to naval gaze and get to know themselves?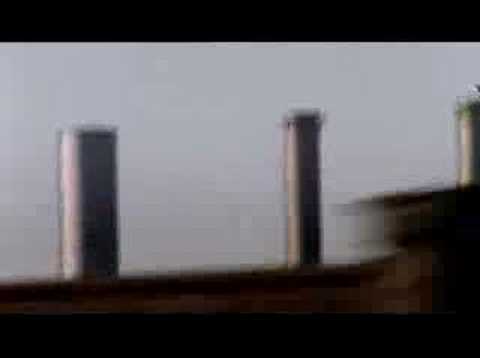 In addition to my TV fix I'll be getting involved with the activities that intrigue / appeal to me. I often do things in a rush, have a short attention span a poor short term memory and enjoy letting my enthusiasm get the better of my as I take over conversations with vigor. If my stay here can help any of those issues then great. It's OK – brainwashing is not welcome, not welcome, not w…..sorry.
With over 400 books published from his discourses, this place is where avid readers of his work often aim to visit with the occasional testimony from well known people:
'Osho is an enlightened master who is working with all possibilities to help humanity overcome a difficult phase in developing consciousness.' – The Dalai Lama
'When we wrote and prepared for shooting Vanilla Sky, I constantly checked in with Osho's insides. It is not so easy to present the unconscious mind with images and a story. Osho is the only one who can perfectly explain it all, the inner and the outer and that helped me and my team immensely' – Tom Cruise, actor
However, as the comments show in the previous 2 OSHO posts it is not without controversy so let's dig deep and I'll try and check out what all the fuss is about proceeding with an open mind that Tony Soprano's shrink would be proud of.
Do read the 3 quotes above and let me know your thoughts on them together with any questions. Tomorrow I'll report on my induction process, any classes I take and my first white robe evening meeting experience together with my initial thoughts of the place. Cheers and thanks for your contributions.