Hi from the OSHO retreat in Pune. It turned out my health check aka H.I.V / AIDS test was a requirement of every guest at the 'resort' but that presented 2 problems that prevented me from a sound nights sleep despite finding the sound of the tropical crickets chirping comforting:
1) I am Trypanophobic – I'm weak at the knees with needles as the thought of them makes my palms sweat that and yesterdays episode with claustrophobia. That's both phobias covered now then, at least.
2) The health center closed 30 minutes before I arrived so my medical would have to wait.
"It's OK, Sir, you can stay tonight but you must register at 9a.m in the morning".
I was still allowed in and at the white floored and white walled hospital type reception I was kindly asked to change my rupees for 'credit tokens' as no cash is handled at the resort, apart from at reception, you understand.
"Once you have registered in the morning you'll need to buy your maroon robes to wear in the day and white robes for the evening meeting."
"Are they compulsory?" I asked.
"Yes but after the evening meeting you can change into your normal clothes" the smiling lady confirmed as she handed me a schedule of classes for the following week.
"How long are you with us for, Sir?"
"Oh just 24 hours" I replied. That was the plan and the following morning a bought oatmeal and daal for my breakfast with my tokens an dafter a small pin prick on my finger my medical was complete and within 10 minutes my robes were handed over to me.
A huge relief, all was OK and I didn't have to be cattle prodded out of the OSHO retreat although quite a shock upon arrival it has reminded me that HIV / AIDS is still a global killer that hasn't gone away some 27 years after the disease was recognised.
Here's an insight of what I could be instore for over the next 24 hours: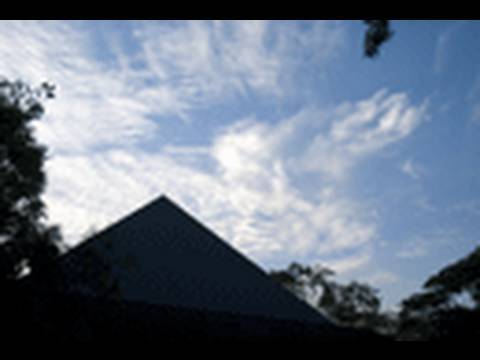 So much choice with the activities from Yoga, Chi Kung, Tai Chi, meditations whilst:
Sitting
Laughing & drumming
Crying
Whirling?
Zennis (not tennis), Zen archery, painting, swimming, sauna, natural garden, inner skills for work and life workshops, Reiki, countless one on one courses I've still to look into and the OSHO discourses and seminar plus the evening meeting in white robes.
All this choice and so little time! Ironic in a meditation retreat but I ask you, what would you do if you were here from the list and why, do tell! Cheers…