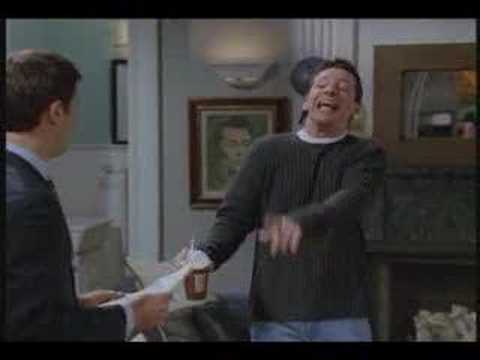 Now, I think that caffeine is the most socially acceptable drug/substance in the world and isn't illegal.  I know, I can't go without it…but I can stop anytime.  I have friends who under no circumstance will they ever be allowed to have coffee as they get so hyper.  I've come about 3 dials down from Jack in this clip. 
Once, I was so unaware of the amount of caffeine that I had consumed and boy was that a big mistake.  I had my usual amount of coffee and as a treat pick up a latte on my way to work.  Then, they did a coffee run, so I requested my usual latte.  Well, by 9:30 am, I was driving everyone crazy including my self.  My secretary asked, "what the h*** is wrong with you today?"  She was laughing at me when I told her what I had done.
Share a time that you became really hyper by something  (legal).