Hi from Dubai where I'm determined to improve my golf swing. As those who have ever hit or attempted to hit a golf ball will appreciate humour is an essential part of the game. So, when things GO! wrong why not use one of these comparable golf terms that makes it all feel better with a chuckle as opposed to throwing a club into the nearest hazard:
A Sally Gunnell – not pretty but a good runner
 A Paris Hilton – an expensive hole
 A Dennis Wise – a nasty 5 footer
 A Maradona – a very nasty 5 footer
 A Salman Rushdie – impossible to read
 A Rio Ferdinand – lipped out
 A Rock Hudson – looked straight, but wasn't
 A Cuban – needs one more revolution
 An Elton John – a big bender that lips the rim
 A Hitler – two shots in the bunker
 An Arafat – ugly and buried in the sand
 A Kate Winslett – a bit fat but otherwise perfect
 A Kate Moss – thin and close to rough
 A Gerry Adams – playing a Provisional
 A Glen Miller – kept low and didn't make it over the water
 An Arthur Scargill – a great strike but a poor result
 A Rodney King – over-clubbed
 An O. J. – got away with it
 A Paula Radcliffe – not as ugly as a Gunnell but still a good runner
 A Princess Grace – should have taken a driver
 A Princess Di – shouldn't have taken a driver
*Darth Vader interlude: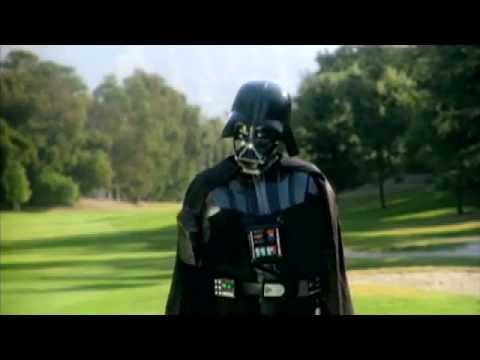 A Robin Cook – just died on the hill
 A Michael Jackson – too high to make it
 A Douglas Bader – looked good in the air, but didn't have the legs
 An Arsene Wenger – never saw it
 A Ken Livingstone – quite far left
 A Jean-Marie LePen – a long way right
 A Ladyboy – looks like an easy hole but not what it seems
 An elephant's arse – high wide and sh*tty
 A condom – safe but didn't feel real good
 A circus tent – a BIG top
 An Anna Kournikova – looks great, but unlikely to get a result
 A Vinnie Jones – nasty kick when you're not expecting it
 A Ryanair – regular flight but lands a long way from the objective
 A Blondie – a fair old crack
 
So there we are, golfing stories are most welcome right here in comments. FORE!