I know, it has been over a month since Michael Jackson passed away.  I don't know how it is in other countries or different parts of the US, but in Southern California, it still is one of the most talked about news stories and fans from all over the world are still visiting Neverland Ranch.  I wanted to share Man in the Mirror because it is one of my favorites because it makes you think about what you can to to make the world a better place.  At the time, I was working at a teenage runaway shelter and it focused me on what the value was about my work.
Don't forget that you can share your Michael Jackson videos in the Forums. Just look for the tabs at the top of the page.
What is it that you can do to make the world a better place?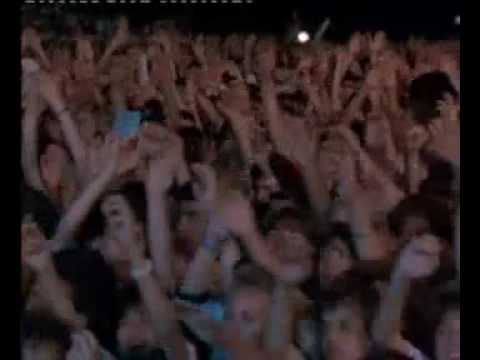 Man In The Mirror lyrics
Songwriters: Ballard, Glen; Garrett, Siedah;
Ooh ooh ooh aah
Gotta make a change
For once in my life
It's gonna feel real good
Gonna make a difference
Gonna make it right
As I turned up the collar on
A favorite winter coat
This wind is blowin' my mind
I see the kids in the street
With not enough to eat
Who am I to be blind
Pretending not to see their needs
A summer's disregard
A broken bottle top
And a one man's soul
They follow each other
On the wind ya' know
'Cause they got nowhere to go
That's why I want you to know
I'm starting with the man in the mirror
I'm asking him to change his ways
And no message could have been any clearer
If you wanna make the world a better place
Take a look at yourself and then make a change, yey
Na na na, na na na, na na na na oh ho
I've been a victim of
A selfish kinda love
It's time that I realize
There are some with no home
Not a nickel to loan
Could it be really pretending that they're not alone
A willow deeply scarred
Somebody's broken heart
And a washed out dream
(Washed out dream)
They follow the pattern of the wind ya' see
'Cause they got no place to be
That's why I'm starting with me
I'm starting with the man in the mirror
I'm asking him to change his ways
And no message could have been any clearer
If you wanna make the world a better place
Take a look at yourself and then make a change
I'm starting with the man in the mirror
I'm asking him to change his ways
And no message could have been any clearer
If you wanna make the world a better place
Take a look at yourself and then make that change
I'm starting with the man in the mirror
(Man in the mirror, oh yeah)
I'm asking him to change his ways, yeah
(Change)
No message could have been any clearer
If you wanna make the world a better place
Take a look at yourself and then make the change
You gotta get it right, while you got the time
'Cause when you close your heart
(You can't close your, your mind)
Then you close your mind
(That man, that man, that man)
(That man, that man, that man)
(With the man in the mirror, oh yeah)
(That man you know, that man you know)
(That man you know, that man you know)
I'm asking him to change his ways
(Change)
No message could have been any clearer
If you wanna make the world a better place
Take a look at yourself then make that change
(Na na na, na na na, na na na na)
Ooh
Oh yeah
Yeah yeah yeah yeah yeah yeah
(Na na na, na na na, na na na na)
Oh no
Oh no, I'm gonna make a change
It's gonna feel real good
Sure mon
(Change)
Just lift yourself
You know, you got to stop it yourself
(Yeah)
Oh
Make that change
(I gotta make that change today, oh)
(Man in the mirror)
You got to, you got to not let yourself, brother oh
Yeah
You know that
(Make that change)
(I gotta make that make me then make)
You got, you got to move
Sure mon, sure mon
You got to
(Stand up, stand up, stand up)
Make that change
Stand up and lift yourself, now
(Man in the mirror)
Make that change
(Gonna make that change, sure mon)
(Man in the mirror)
You know it, you know it, you know it, you know
(Change)
Make that change
© AEROSTATION CORPORATION; MCA MUSIC PUBLISHING; YELLOWBRICK ROAD MUSIC