HELP me fellow internet goers! I'm in a spot of bother…..
A $60,000 demand for my domain name www.gosmellthelfowers.com has given me the biggest wake up call of my life! The domain is being held hostage – flattering, frustrating and annoying rolled into one and I'm at a loss of what to do next but am determined to brush myself down and get back in the race.
It was taken from me by someone who I thought was a friend and a flower-friendly one at that who claims to 'turns frowns upside down'. Someone I brought on board at GO! Smell the flowers 12 months after the site had been up through an affiliate relationship.
His demand is I pay him $50,000 (that increase by $10,000 per month starting July 1st 2009) to have my domain transfered back to me. I'm hoping with the viral power of the internet I can stop this happening to other people and possbily get the flowers domain back as I consider all my options. Luckily our contributors are up for smelling the coffee with me as the community continues.
Despite buying the domain gosmelltheflowers in early 2006 and launching the website soon after followed by the trademark, the ISBN book number for the book I have lost access to the .com. Thanks to a quick thinking tech friend we've saved all the previous work and re-hosted safely back at 1&1 and start our quest to get flowers back. Three years of tip-tapping away everyday leading to new friends all over the world and media coverage thankfully hasn't been lost.
At the time of writing GO! Smell the flowers has enjoyed 2,421 posts (articles) from 35 writers that led to 48,302 comments being made at the site as we started to blossom into the online community we'd hoped we'd be. With 4,500 following 'flowersmeller' at blogcatalog, a facebook group, almost 1,800 twitter followers picking up on my tweets , 18 brand based videos on http://www.youtube.com/user/GoSmelltheflowers and an active presence at smelltheflowers on stumbleupon. 
Isn't this proof enough who the rightful owner is? Our writers think so and have agreed to carry on writing here as the community continues so a big THANKS to them! Aside from this the tip-tapping passion I've had for the site with various web designers, tech teams, affiliates and countless over the top conversations about the online community with a difference.  I'll be spending the next week re-writing the content of the other pages as the transition from flowers to coffee is born.
We've had lots of ups and downs over the years but I didn't see my domain name being held to ransom.
On June 22nd 2009 I was told that  www.gosmellthelfowers.com was no longer mine, bye-bye and as I'd transfered my domain from www.1and1.co.uk to www.godaddy.com the password was then changed. It feels like having the car keys but no being able to access the garage.
I truly hope your domain names are safe and will spend the next couple of weeks raising awareness, building the coffee community and really appreciate your initial thoughts on what I should do next. I'll post every other day detailing the history, the ups and the down of the last 3 years.
At least our content and community spirit is intact  – thanks to an unsung tech hero who has saved 3 years work and hosted it all here! That's life, right? As Frank Sinatra once said as some people get their kicks stomping on a dream: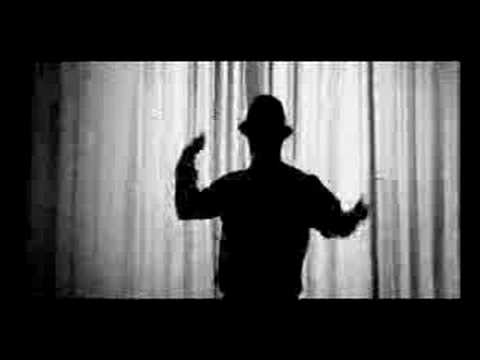 So welcome to GO! Smell the coffee! I'm trying to leave my emotions out of my next step but welcome your thoughts and measured opinions on what you think of the situation and what I should about it.
Share your comments right here and please do forward this post on to everyone you know as we try to harness the viral power of the internet! I'd hate it to happen to anyone else, blog, business or otherwise! Cheers and grab yourself a quick brew as people tell people and get this story out!
Thank you for your support and please spread the word by sending this post to others!