GO! Smell the flowers is a vibrant online community which aims to brighten up your time online, make you think, explore, question and hopefully laugh in equal measure.
Everybody is welcome here and we urge you to take the leap and get amongst the discussions by posting comments and having your say. Our founders from around the world provide content relating to health, inspiration, travel, books, food and fun. This often leads to learning, through debate and discussion as comments from a diverstiy of creeds, cultures and experiences comes together – we believe everyone has something worthwhile to share so feel free to get involved.
More people are taking time out to GO! Smell the flowers and the more the merrier as we take the community viral as people tell people.
Meet the founders of GO! Smell the flowers
Enjoy these 'meet the founders' video compilations featuring the original founders courtsesy of creative genius, author of literary online magazine 'The View form here' and flower smeller Mike French.
Our founders came into being as we scoured cyberspace and connected with folks based in the U.S, Canada, India, England, Wales, Dubai, Abu Dhabi, Australia and Thailand. Here they are:
We've had our fair share of blogging awards at the community:
Freedom of Speech at GO! Smell the flowers
What is the flower without the thorn?
A debate without an opinion?
It's not all roses in the garden as our we all freedom of speech with a self governing form of moderation – through everyone at the community. What is life without self expression anyway?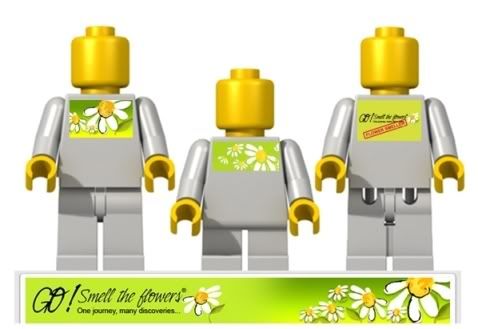 Personal insults and pointless stone throwing is strongly discouraged and we ask that any negative comments are not made personal. Group hugs on the other hand are encouraged as we strive to remain a self moderated community
Our ethos here is that life is too short – so seize the day and jump in by getting amongst the discussions, posting comments and having your say.
How do I get involved?
There are several ways:
Post a comment here & subscribe to comments to ensure dialogue and follow up to your contribution, share your knowledge and learn from others.
Get involved over at the FORUM section – start your own.
Tell your friends about GO! Smell the flowers and get them invovled.
Enter our free flowers contests every 3 weeks.
Join our facebook group – GO! Smell the flowers.
Coming soon – Build your profile & add your avatar, share information, dreams, hopes and aspirations.
CONTACT US if you wish to be featured at GO! Smell the flowers or be considered as a guest writer.
The Flower Smellers
Are you already smelling your flowers? Then great – become an honourary flower smeller! Just get invovled here and you may be nominated by a founder as a flower smeller!
Why wait for the funeral?
As partners of Flora 2000 the international delivery experts we are delighted to offer an online flower service to all our readers! Feel free to GO! send flowers today and for a few $$ discount just use code GSTF99!
Look out for the regular free flowers caption and picture contests every few weeks at the blog – we've enjoyed giving away over $2500 of flowers since late 2006 including ONE YEAR of free flowers in 2008 with more to follow during 2009 and beyond!